Leadership

Re-invented!
CFO – Writer – Founder
Keynote Speaker
Leadership

Re-invented!
CFO – Writer – Founder
Keynote Speaker
A finance professional by trade, Marianne trained with Arthur Andersen, before joining General Electric where she honed her business, finance and leadership skills to become the Global CFO of Shell Aviation – a 20B$ turnover business – before turning 35.
A writer by passion, she is the recognised author of the Financial Times Guide to Leadership: How to lead effectively and get results.
An entrepreneur by conviction, Marianne founded her own boutique advisory firm in Merger and Acquisitions – specialized in growth oriented cross borders transactions in Emerging Markets. She has successfully closed transactions in Asia, Africa and the Middle East.
Marianne has lived in 6 different countries and worked with more than 88 nationalities with always the same objective: creating business value while unlocking human capital for Finance communities first and ultimately for businesses.
She has experienced first-hand what it means to transform organisations and oneself, and how it requires to understand, interpret and connect with oneself and the world around you.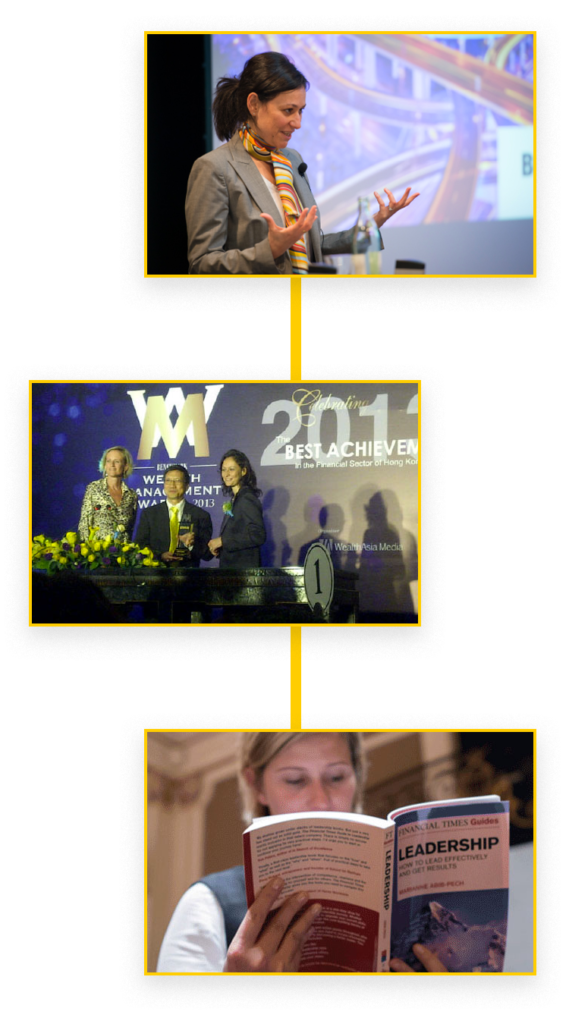 Leaders? How would you define a leader in such volatile and fast changing world? Are leaders born or made? Can anyone become a leader?
Through her talks, Marianne addresses these key questions and re-invent leadership.
Leadership is a journey, a never-ending and extremely humbling journey. Leadership is a journey that involves a process – working from the inside to the outside, from oneself to the world.
Leaders are catalysts for people and ideas. They are the products of their environments and dreams. They are creators of change for themselves and for the world, but more profoundly they are observers of the world and aim to make it better and… greater.
Through her keynotes, Marianne wants to inspire and energize anyone, looking to become the leader of their organization, their business, their lives.
Testimonials
and Credentials